Sunday Services
9:30 am  |  Bible Classes For All Ages
10:30 am  |  Morning Worship Service / Junior Church
6:00 pm  |  Reserved for Special Services
Wednesday Service
6:30 pm  |  Bible Study and Prayer Meeting
35 Notch Rd. North Adams, MA | 413-662-2107 | info@mountgreylockbaptist.com
You Can Feel At Home
Visiting any church for the very first time can sometimes make people a little nervous.  We want to put you at ease. Your first visit to Mount Greylock Baptist will be refreshing, friendly, and enjoyable for your whole family.
You Don't have to Be "Religious"
Maybe that sounds strange coming from a "church." Honestly, religion has let a lot of people down. Religious structures and systems are confusing and complicated—and disconnected from real life. We want to help you experience the difference that a real relationship with Jesus can make.
None of us "Have it Together"
We are a family of faith made up of real people with real struggles who have found grace and hope through knowing Jesus Christ. Don't worry about having to "measure up" or "fit in." None of us really measure up, and we're all very different. 
We Love Jesus and Follow the Bible
It's really that simple. If you've never experienced a Bible believing, Christ centered local church, then you are in for a wonderful Surprise. Our worship time is meaningful and uplifting, and the Bible preaching and teaching is practical and relevant. 
We Want to Serve You
You're not expected to dress a certain way, put money in the offering, or sing the songs. Our goal is to be a help to you in any way possible and help you grow closer to God.
Planning a Visit?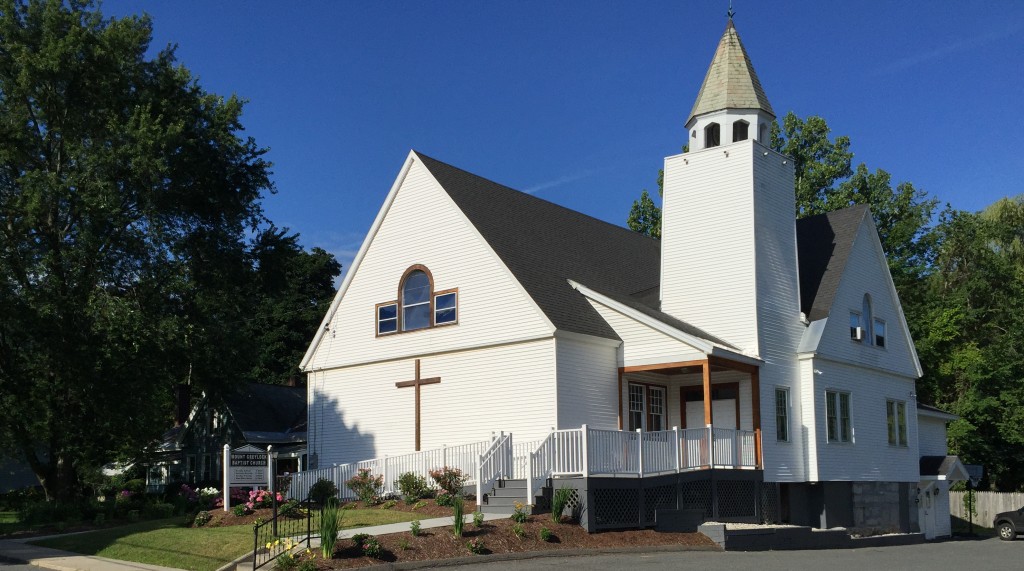 Plan to Arrive A Few Minutes Early
We have greeters to help you find where to go or bring your kids,  and you are welcome to a complimentary cup of coffee.
We Are Conveniently Located Just Off of Route 2
We are located at the base of Mount Greylock at 35 Notch Rd. in North Adams, MA.  Our beautifully restored building was built in the 1890's and is located just about 1.5 miles from downtown North Adams and 2.5 miles from Williamstown. Our church family comes from towns in the Berkshires, Southern Vermont, and nearby New York.
We have parking spots reserved for first time Guests
Our parking lot fills up quickly, and it is perfectly fine to park on the west side of the street. If you are a guest visiting we have a space reserved for you, you will see the sign on the street, and our parking attendant will be happy to help you.
We Are Family Friendly, Kids are Welcome
Starting with the nursery, there is something special for every age child. At every service we provide a safe, clean, and well staffed nursery for children three years old and under. For children four years old through sixth grade there are fun, friendly, and Bible-centered classes. These classes are staffed with trained, friendly, and well-qualified teachers and helpers who will make church exciting and memorable for your child.
We Have an Active Youth Group
For students in 7th-12th grade we have the "Summit Teens" Youth Group. The teens meet at 9:30 Sunday mornings before the main worship services for Teen Connection Group and for Bible Study and games Wednesday nights at 6:30.  They also have monthly events and activities. For more details check out the Summit Teens Page.
Other Questions?
If there's something we missed on this list, just give us a call, or ask someone when you arrive. Whether you're new to the area and looking for a church home, or if it's been a long time since you've attended church at all, we hope your first visit at Mount Greylock Baptist will be great! We exist to serve you and your family, and we are looking forward to meeting you personally. We hope you'll feel right at home from the very first moment you arrive! Let us know how we can serve you better, and we hope to meet you this Sunday!