In-person worship and live streaming!
We believe that going to church should be a great experience that really makes a difference in your life, and we are committed to providing a loving and encouraging atmosphere for the whole family. Come and experience uplifting music, Christian friendship, and Bible-based teaching.
Current Bible Series!
"Christian: Discover the meaning of the truly Christian life."
Join us each Sunday at 10:30 for this series of messages. Many times we claim the name "Christian" but fail to experience all that it means to truly follow Christ.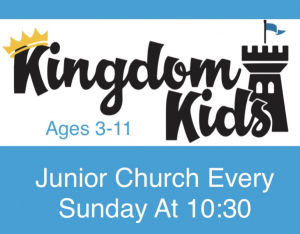 Children's Programs: Sunday School Classes at 9:30 | Junior Church at 10:30
Kingdom Kids programs available for children ages 3-11. Nursery is available for Infants and Toddlers.
Check-in opens at 9:15 for Sunday School and 10:15 for Junior Church. We look forward to serving your family!