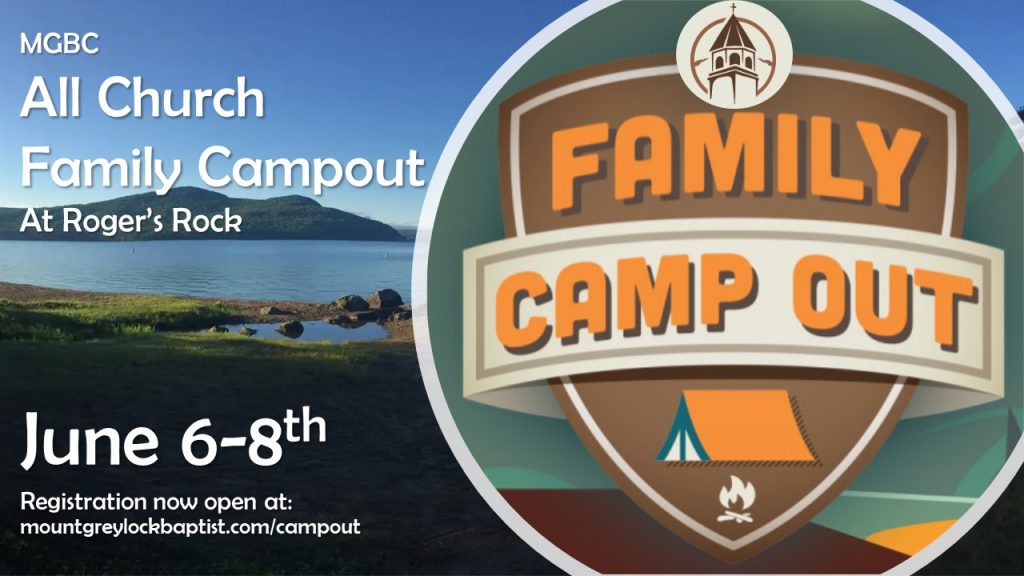 Registration is now open for our All Church Family Campout at Rogers Rock.
Cost is $75 per Family or Camp Site. Each Site can accommodate up to 6 people. For adults attending without children, sites may be shared.
Registration fee includes campsite fees, breakfast on Friday and Saturday, and firewood.
Register here.